Raiders of a Lost Art:
Whatever Happened to the Great Character Actors?
TV Guide, December 1, 2001
by Michael Logan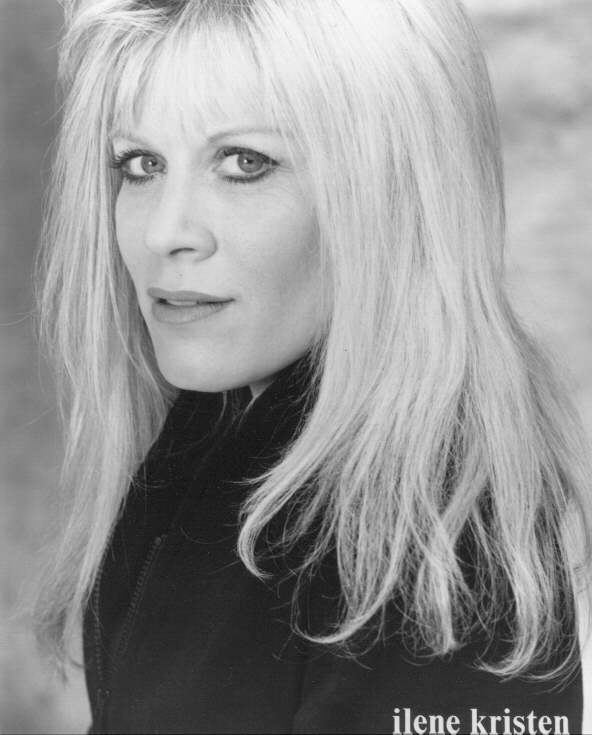 This column started out to be a valentine to Ilene Kristen, the gloriously gifted eccentric now guest-starring on One Life to Live, but it's really a mash note to a handful of players who valiantly uphold a dying daytime tradition: character acting. Practically everyone on soaps these days is a leading man or leading lady (or desperately trying to hold on to that status with the help of plastic surgery). Madison Avenue wants its soap stars glam and nubile and demo desirable and so, apparently, do the producers. Even comic-relief nerds - such as Reese, Bruce Michael Hall's character on Passions - are now played by beefcakes in disguise. A real nerd wouldn't have a chance at a part like that.
Once upon a time, soaps knew the value of placing great characters players in plot-driving roles - Ruth Warrick as the uppity, easily conned Phoebe on All My Children, Gerald Anthony as the oily pimp Marco on OLTL, David Lewis as the mad millionaire Edward on General Hospital - but nowadays most character types are just mere window dressing. We are inevitably and delirious entertained by Carolyn Conwell as Paul's buttinsky mother, Mary, on The Young and the Restless. And Peter Bartlett as Asa's snooty-patootie butler, Nigel, on OLTL. And Loren Freeman as Laura's whirling dervish secretary, Elton, on GH. Their scenes are always golden, but we don't see enough of them.
We'd gladly trade half a dozen of Days of Our Lives's hot kid stars for the return of Andrea Hall-Gengler as the deranged hash-house waitress Hattie (that said, Days deserves credit for keeping Patrika Darbo - as Nancy - on the payroll, if not on the frontburner). We'd gladly give up a decade of dazzling special effects if Passions would keep bringing back Marianne Muellerleile as the mannish, skull-toting wacko Norma (that said, Passions - with Ben Masters as Julian and Juliet Mills as Tabitha - is the only soap that still has true character actors in star parts). Then there is the strange case of Guiding Light's Justin Deas (Buzz), who won a record six Emmys for his character work but hasn't had a decent story line in five years. What's that about?
But back to La Kristen. Unforgettable in the '70s and '80s as the ditsy Delia on Ryan's Hope (where she can still be seen now that Hope springs eternal on those SoapNet reruns), this tragically underused treasure never got the follow-up parts - or the Emmys - she deserved. So kudos for OLTL for finally giving the kid a break. As Roxie Balsom, a trashy, brewskie-guzzling sasspot who may - horror of horrors - be the real mother of heroine Jessica Buchanan (Erin Torpey), Kristen is an incorrigible, in-your-face delight, and is clearly having the time of her life. So are we.